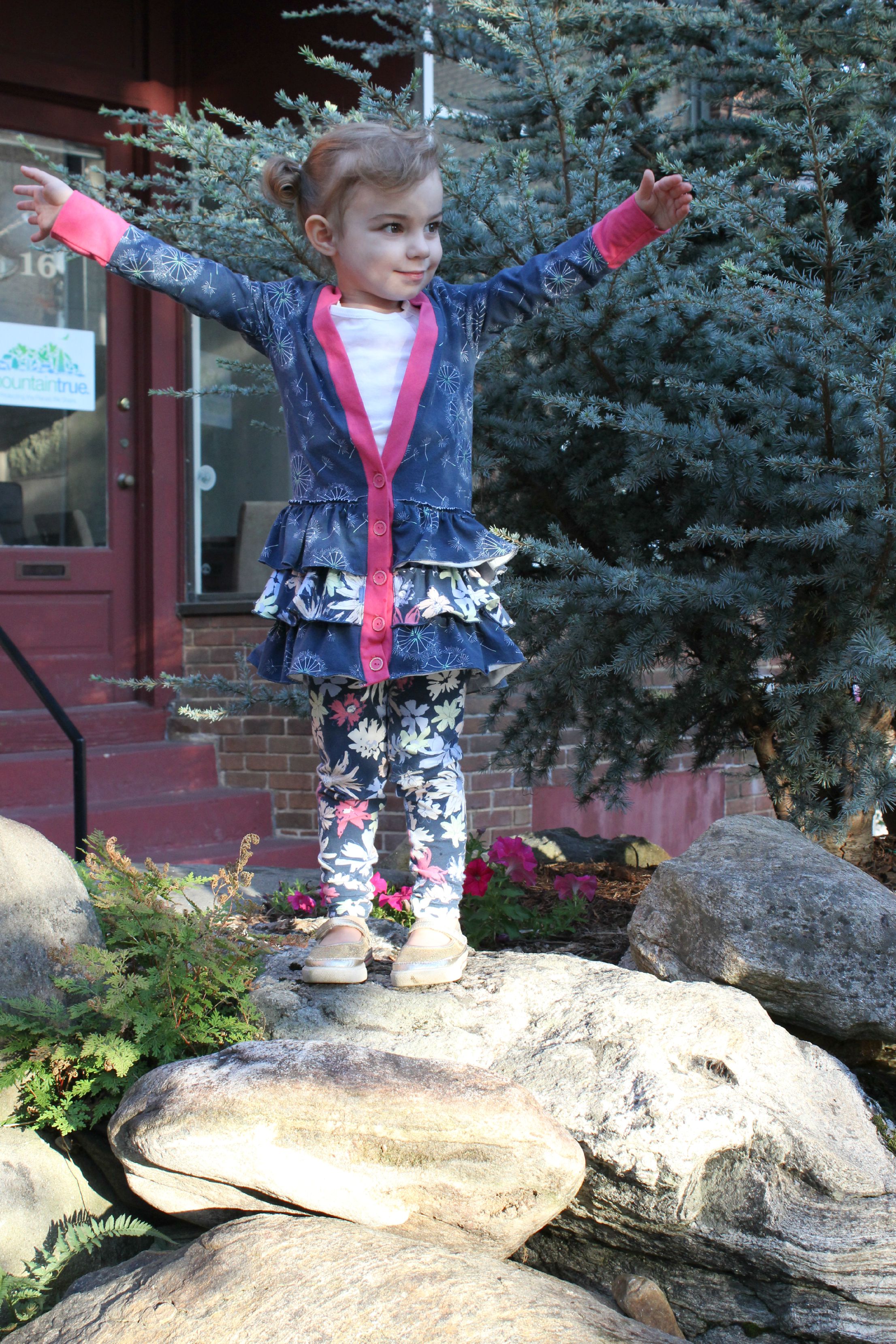 This lady has no shortage of self esteem. I'm assuming that here she's practicing how to best address her royal subjects. And with an outfit like that, those curls and that sass…yea, I'd follow her…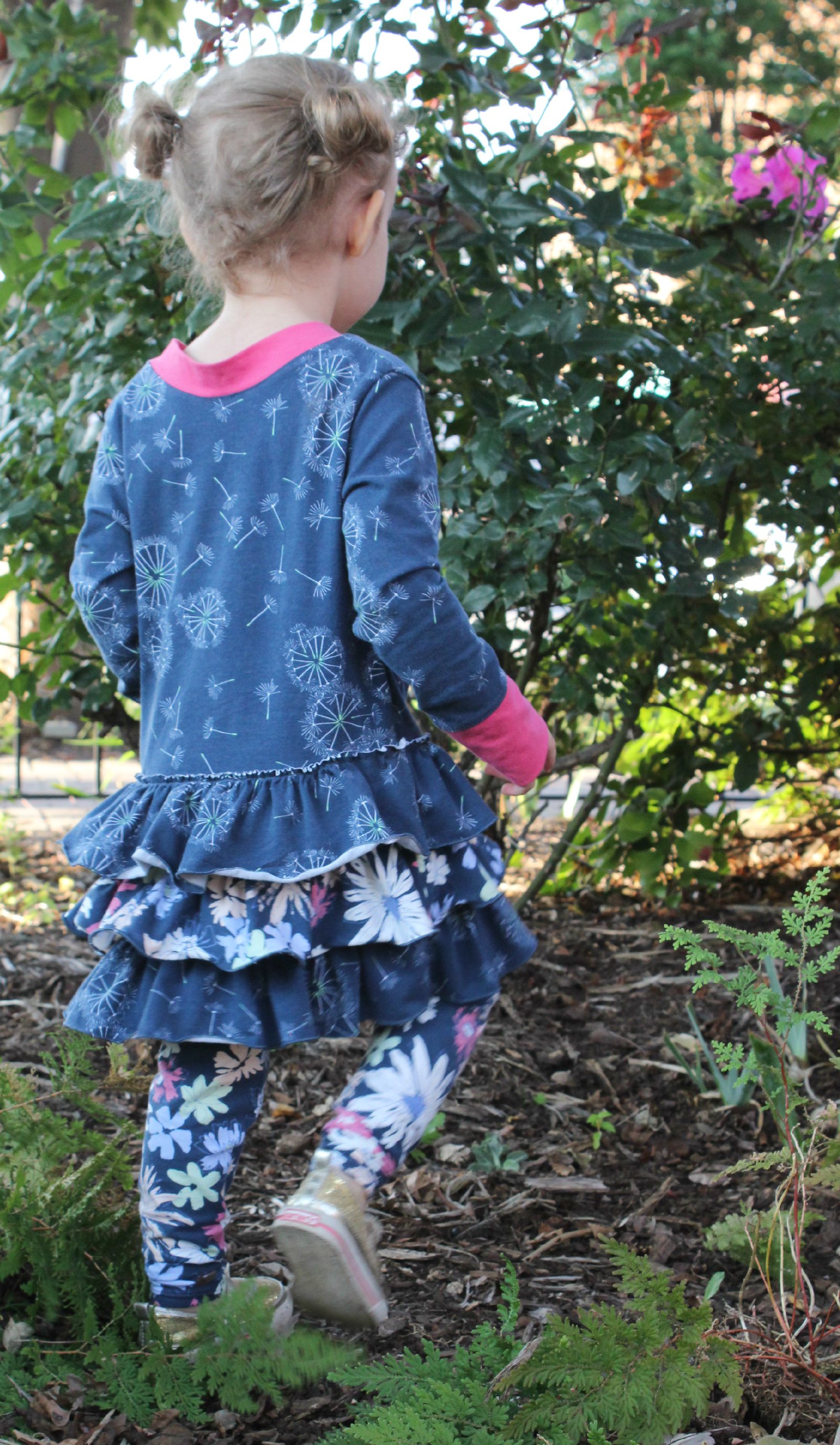 I've been dying to start sewing for Fall! I think the clothes are really the only thing I enjoy about this season. So when Art Gallery Fabrics contacted me about being part of their "30 Days of Sewing" I jumped at the chance. It's no secret that I love to work with Art Gallery Fabrics. Their Pima cotton is incredibly soft, and doesn't require ironing (which is kind of big deal for this lazy busy mom.) I've used their cotton prints here and here. I've also previously used their voile, knits and their newest substrate canvas. All are the highest quality and so very soft.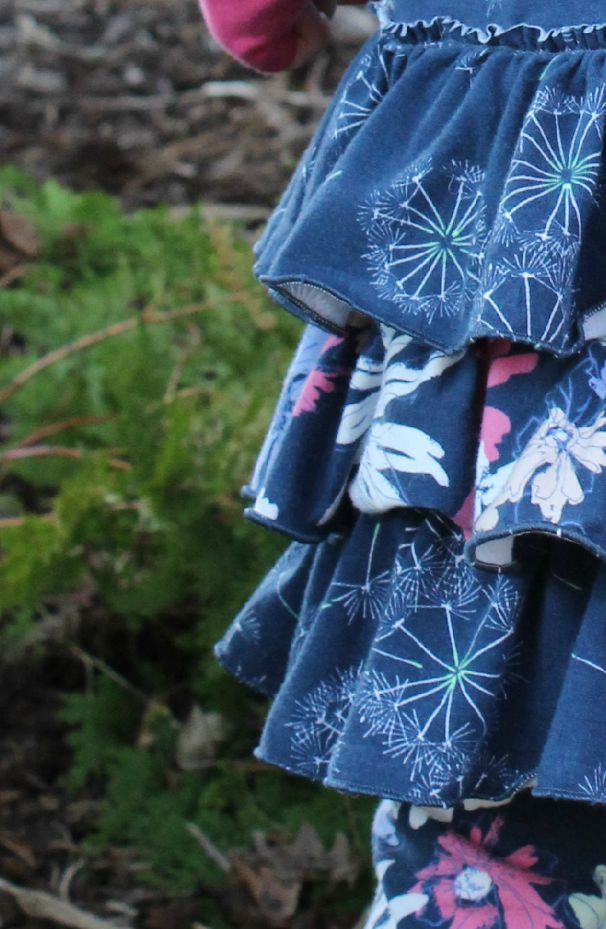 For this project I started with some knit prints from Sharon Holland's collection, Sketchbook. Aren't these prints gorgeous? They are simultaneously modern and sweet. Then I came across this pattern for a ruffled cardigan from Violette Field Threads. It was perfect! I just needed to include some of AGF's solid knits for the cuff and button band (this one is strawberry kiss). I love sewing with knits, especially because I have a Baby Lock serger! (I adjusted the pattern a little bit because it was written to be used with a sewing machine) I drafted some leggings from a pair she already had, that fit her well, to complete the look. I had a lot of fun making this little outfit and Lily obviously had a lot of fun wearing it!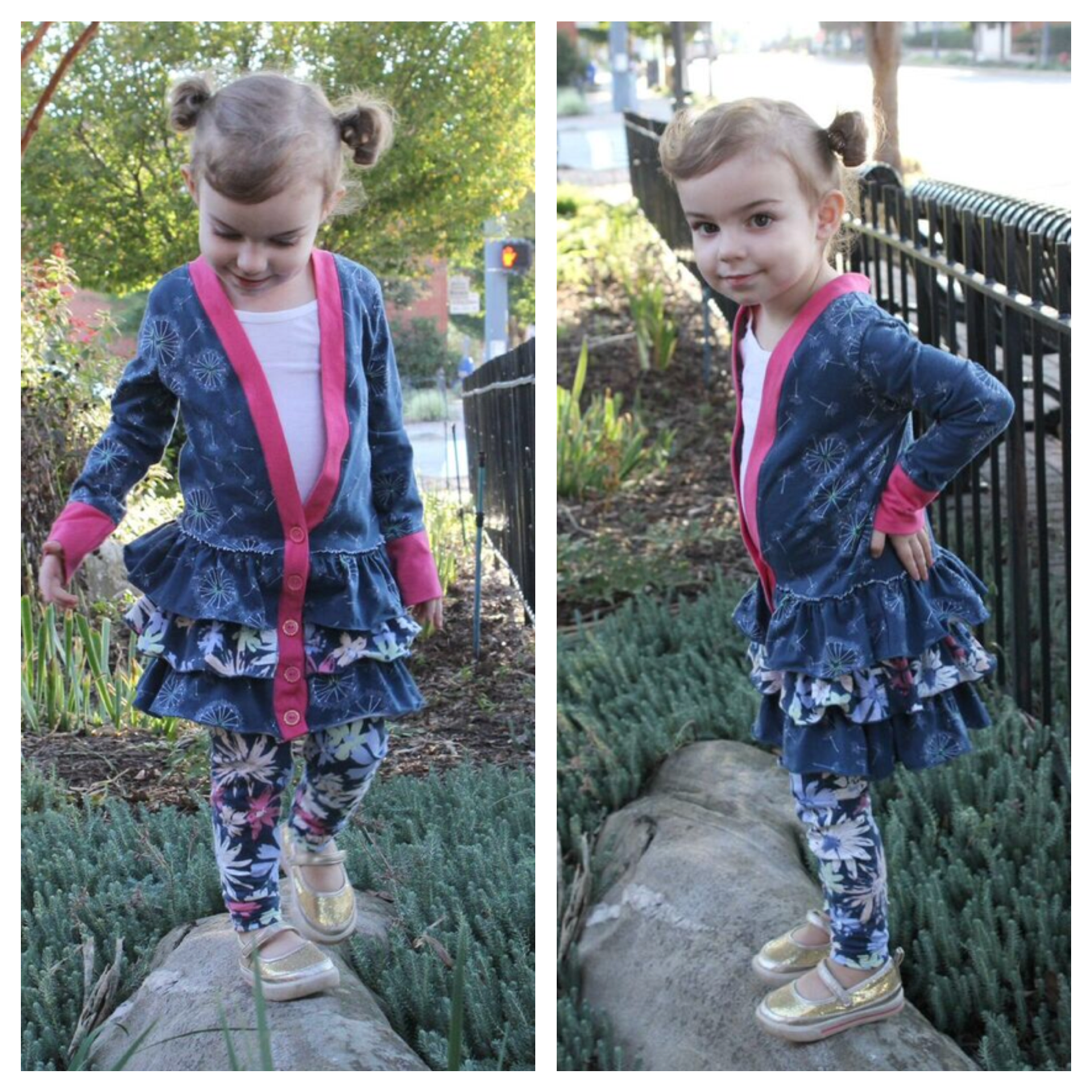 And just one more, totally gratuitous pic…because she's my beautiful little lady…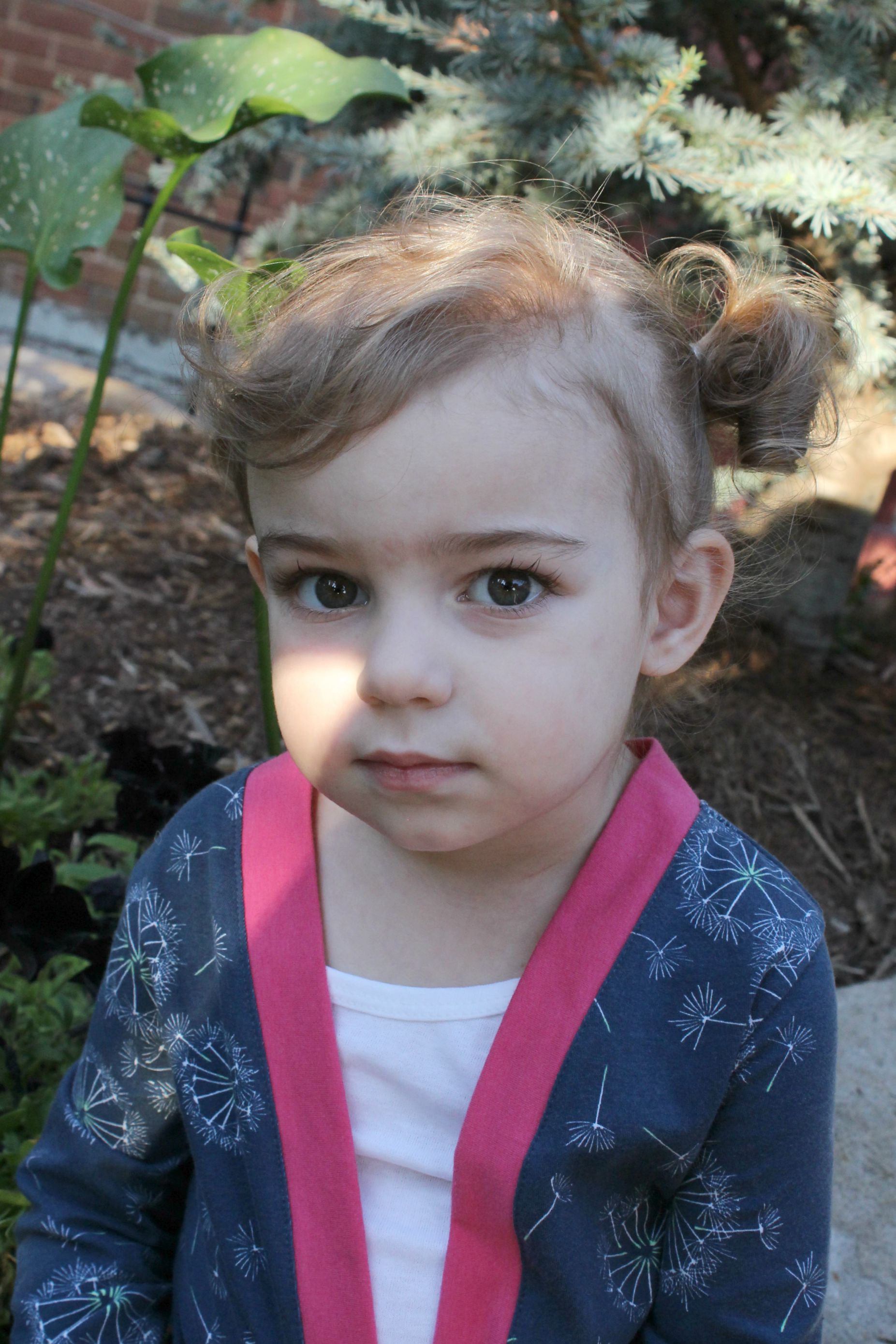 I can't wait to get my hands on some more AGF knits to make something for my little guy. What are you sewing for Fall?
Thanks to Maxie for taking these pics and to the lollipop that was the incentive Lily needed to cooperate.
Disclaimer: This blog post was sponsored by Art Gallery Fabrics. All opinions are my own.
Thanks for stopping by!